Matthias Dyrkjær Kisch
Matthias Dyrkjær Kisch is an architect from the Royal Danish Academy of Fine Arts, School of Architecture in Copenhagen, Denmark.

As an architect and designer I strive to make projects that either creates spatial contexts that gives people possibilities for social gatherings and interactions or create design objects that can influence the way we occupy spaces and use our bodies.
The hardest and most interesting aspect in the field of design is to combine central concept ideas with the spatial and shape giving proces - while still being able to realize a project without compromising the concept or the clients wishes.
My main focus, and where my interest lies, is furniture design, architecture on a small scale and design on a large scale. - All scales that are closely related to the human scale and form.
More information and projects can be found on my website: www.kisch.dk or at www.johannestorpe.com
Matthias Dyrkjær Kisch can be contacted through e-mail at:
Info (at) dyrkjaer.dk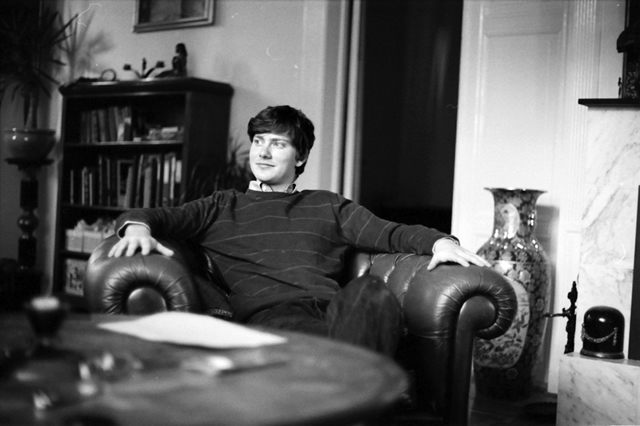 Matthias Dyrkjær Kisch
Photo
| | | | | |
| --- | --- | --- | --- | --- |
| Company: | | Role of Employment | | Year |
| | | | | |
| --- | --- | --- | --- | --- |
| Frederiksberg Kommune | | Architect & building official | | 2018- |
| | | | | |
| --- | --- | --- | --- | --- |
| Space Copenhagen | | Architect & 3D visualizer | | 2016-2018 |
| | | | | |
| --- | --- | --- | --- | --- |
| Signal Arkitekter | | Architect | | 2015 - 2016 |
| | | | | |
| --- | --- | --- | --- | --- |
| Johannes Torpe Studios | | Architect - Head of Branded Space | | 2013 - 2015 |
| | | | | |
| --- | --- | --- | --- | --- |
| Johannes Torpe Studios | | Project Architect | | 2011 - 2012 |
| | | | | |
| --- | --- | --- | --- | --- |
| Johannes Torpe Studios | | Intern Architect | | 2011 |
| | | | | |
| --- | --- | --- | --- | --- |
| The Royal Danish Academy of fine Arts, School of Architecture | | Master of Architecture (M.Arch) | | 2009 - 2013 |
| | | | | |
| --- | --- | --- | --- | --- |
| Copenhagen Technical School | | Basic Carpentry Course | | 2011 |
| | | | | |
| --- | --- | --- | --- | --- |
| The Royal Danish Academy of fine Arts, School of Architecture | | Bachelor of Architecture (B. Arch) | | 2006-2009 |
| | | | | |
| --- | --- | --- | --- | --- |
| Project: | Status: | Role: | Area of expertise: | Year: |
Exhibition stand

GS Malmgren


On hold

Architect

Concept, 3D model, Visualisations

@ freelance

2016
Plesner

Copenhagen, Denmark


On hold

Project Architect

Re-design meeting rooms, Interior design, 3D model, visualisations

@ Signal Arkitekter

2016
Royal Arena

VIP areas

Copenhagen, Denmark


Implemented

Project Architect

Restaurant design,Interior design, detail design, 3D model, visualisations

@ Signal Arkitekter

2016
Drammen kommune

Drammen, Norway


In progress

Project Architect

Design survey & interviews resulting in a report with recomendations for new design guidelines for building extensions and re-design.

@ Signal Arkitekter

2016
Dansk Metal

Copenhagen, Denmark


Implemented

Project Architect

Concept for interior staircase decorations

@ Signal Arkitekter

2016
Skanderborg Rådhus

Teknik & Miljø

Skanderborg, Denmark


Implemented

Architect

Design survey & workshops,

Interior layout guidelines

@ Signal Arkitekter

2016
Dansk Flygtningehjælp

Copenhagen, Denmark


On hold

Architect

Re-design office space & office layout, Interior design, design survey & workshops

@ Signal Arkitekter

2016
Horsens Rådhus

Horsens, Denmark


In progress

Architect

Re-design and re-think layout of office space, design survey

@ Signal Arkitekter

2016
Vejen Jobcenter

Vejen, Denmark


In progess

Architect

Concept, Interior design, design survey & workshops regarding a move of the Jobcenter location.

@ Signal Arkitekter

2016
Helsedirektoratet

Oslo, Norway


On hold

Project Architect

Concept implementation, 3D model, Visualisations

@ Signal Arkitekter

2016
Kold college

Building extension concept
Odense, Denmark


Fundraising Phase

Architect

Concept implementation, 3D model, Architecture, Interior Design

@ Signal Arkitekter

2015
2+1 Idébureau

Competition visualisations


won

Architect

3D model & visualisations for a competition proposal by 2+1 Idébureau

@ freelance

2015
Chitra

Fornebu, Oslo


Construction

Architect

Concept design, 3D model, Interior Design

@ Johannes Torpe Studios

2015
Villa Zhao

Shenyang, China





Construction

Architect

Concept design, 3D model, Interior Design

@ Johannes Torpe Studios

2015
Palæo

Waterfront Shopping Mall
Frederiksberg Shopping Mall

Hørsholm Midtpunkt

Build

Architect

Revision design, 3D model, Interior Design

@ Johannes Torpe Studios

2015
Bang & Olufsen

Herning, Denmark
more information

Build

Architect

Design / 3D model / Concept / Revision of existing building proposal @ Johannes Torpe Studios

2014
Band & Olufsen

Hangzhou, China
New Town Plaza, Hong Kong,
Wuxi, China

Xian, China

Nanjing, China

Jinan, China

Chengdu, China

Gurgaon, India

Build

On hold

Architect

Construction drawings, roll-out implementation, 3D model, Renderings

@ Johannes Torpe Studios

2014
Nordisk Film

-

On hold

Architect

Concept Design, 3D model

@ Johannes Torpe Studios

2014
Dea Kudibal Shop-in-Shop

Reel Mall, Shanghai, China
Lalu Hotel, Shandong, China




Build

Architect

Concept design, 3D model, Interior Design

@ Johannes Torpe Studios

2013
Lauras Bakery, Fisketorvet

Copenhagen, Denmark


Build

Lead Architect

Construction drawings / Tendering / Site visits

@ Johannes Torpe Studios

2013
South Beauty Restaurant

Taipei, Taiwan
more information


Build

Designer

Head of design of ceiling artwork

@ Johannes Torpe Studios

2012
Darleens Frozen Yogurt

Copenhagen, Denmark
more information


Build

Architect

Site Construction Drawings

@ Johannes Torpe Studios

2012
Agnes Cupcakes, Magasin

Copenhagen, Denmark


Build

Project Architect

Construction drawings

@ Johannes Torpe Studios

2012
Bastardo Coffee, Fisketorvet

Copenhagen, Denmark
more information

Build

Lead Architect

Construction drawings / Tendering / Site visits / Revision of existing concept

@ Johannes Torpe Studios

2012
Lauras Bakery, Torvehallerne

Copenhagen, Denmark
more information


Build

Project Architect

Construction drawings / Contact with manufacturer / Concept / design

@ Johannes Torpe Studios

2011
Agnes Cupcakes, Torvehallerne

Copenhagen, Denmark
more information


Build

Project Architect

Construction drawings / Revision of existing concept

@ Johannes Torpe Studios

2011
Agnes Cupcakes, Magasin

Kgs. Lyngby, Denmark


Build

Project Architect

Construction drawings

@ Johannes Torpe Studios

2011
Skyword Showroom

Shanghai, China
more information


Build

Project Architect

Construction drawings / Design / Concept

@ Johannes Torpe Studios

2011
Portfolio
Selected Architectural & Design Works