A bridge in Copenagen
Intro
The Bridge would be located in the harbor of Copenhagen between the two parts; known as Sluseholmen and Teglholmen and over the 100-meter-wide channel called 'Teglløbet',


Context
The area has been recently developed, in ac­cordance with the master plan by Soeters Van Eldonk Ponec in cooperation with Arkitema.
The area is still undergoing development, though due to pollution of the site on Teglhol­men and the current status of the financial markets, the next stages of the development of the area have been put on hold for the mo­ment.

The area is a kind of pastiche on the historical canal buildings in Holland, Christianshavn and the docklands of London.
Though the apartment buildings are de­signed to look unique, they are similar in their architectural style, and the interiors of all the apartments are very similar, Planners envision the same inhabitants with the same kitchens and the same number of children as in all the other newly developed apartments in the area.


The bridge
The bridge would directly connect the two quaysides of Sluseholmen and Teglholmen along the main axis of the area. Thus the bridge follows the natural flow along the main axis of the area and with its minimalistic though intricate design it offers a natural continuation of the existing ways of movement for pedestrians and bicyclists in the area.
while still playing with the concept of a straight bridge crossing over the harbor channel.

The pedestrian and bicycle lanes will bring distinct experiences to the many users, including commuters and local residents of the area.
The location of the bridge will, along with its many users, be a new image of the city life. The bridge should be a part of the urban relationships of the vicinity. The architectural expression of the bridge should enter into the higher urban order, so that the contact with the water plays a major role.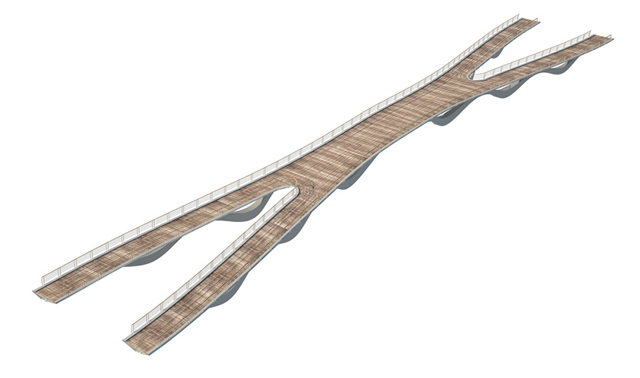 Bridge without context
Rendering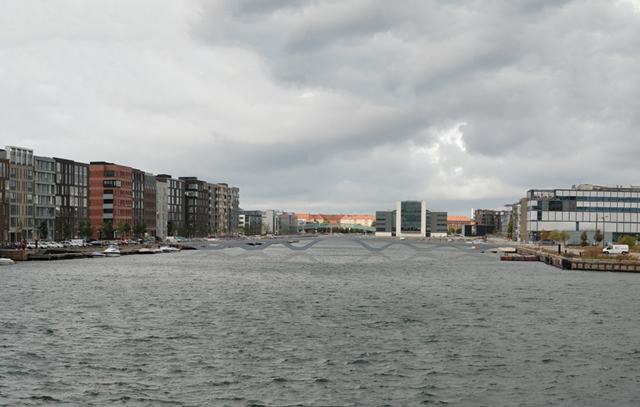 Visualisation in the context of the harbour
Photo and rendering overlay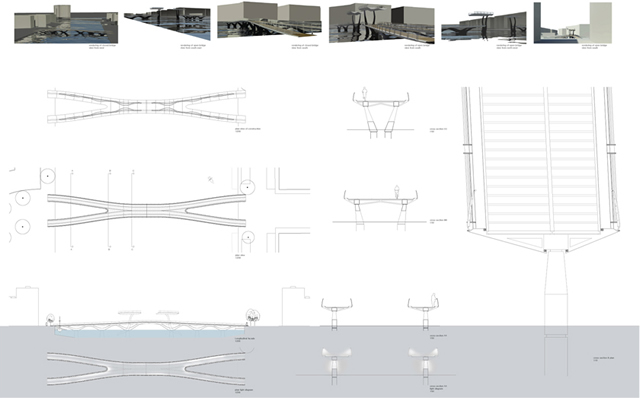 Presentation
2 m 1.2 m presentation poster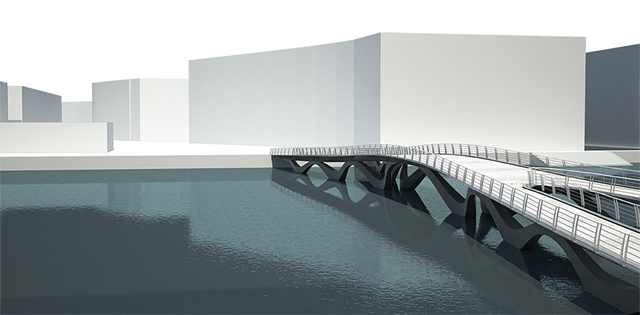 Visualisation
Rendering