Camp Site
Intro
The 3rd semester course worked with the problems and opportunities of settling in the open space.

The aim was to develop an understanding and sensitivity for the context, the house, and presence in the physical space and to work with materials and their properties in constructive relations.

The reading and understanding of the landscape was to be the basis for the whole course. This reading of the landscape will be the basis for the intervention and incision in the landscape and for the development and thus the construction of the buildings on the site.

The program is a campsite on the edge of the park Jægersborg Dyrehave north of Copenhagen, by the Raadvad gate.

The area covers more than 40., 000 m2 and should be able to take in 120 campers. The site must contain approximately 20 cabins of no larger than 20 m2 and a series of buildings for the reception, a shop, a kitchen, and bathing facilities.


Phase 1:
The landscape / The program
Registration and collection of material and data for models and mappings.


Phase 2:
The landscape / the section / the route.

A series of points, that together creates certain interesting explorations of the landscape; this experience of the landscape creates a route.
The points aim at specific places in the landscape. The points are held through incisions that can become space with certain functions that become something different. The incisions are described through the section.

Throughout this phase these points grows into fragments and ultimately into the buildings on the site.


Phase 3:
The landscape / the buildings
The points from the previous phase of the project, grows together and becomes the basis for the location of buildings and for the camp site. The social and logistical aspects become clearer and more dominant.


Phase 4:
The landscape / the section / the construction
An exploration and description of wood as a material for construction in a section of the buildings.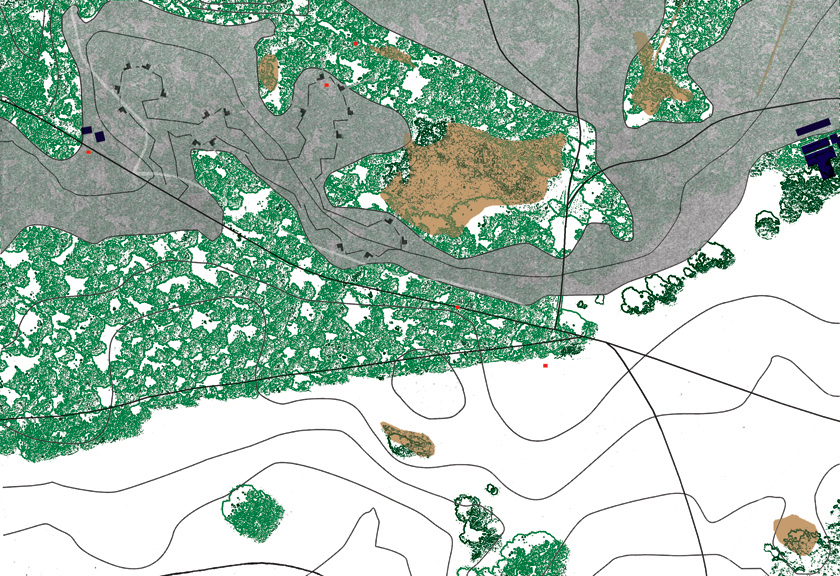 Visualisation
Photo, Rendering, photoshop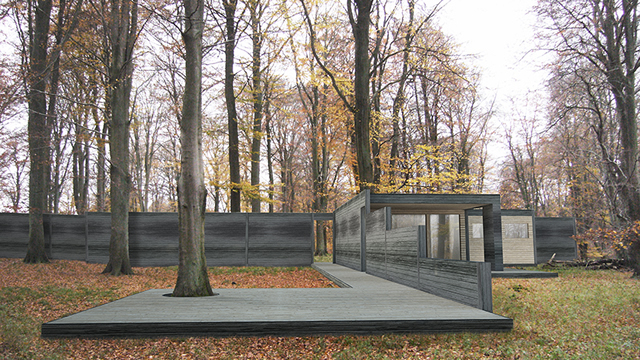 Visualisation
Photo, Rendering, photoshop

Perspective, Elevations, and plan
Computer

Sketch
Pen, computer