Coffee Table

The coffee table was a final project at the Copenhagen Technical Schools - 1 semester - Basic course for carpenters. 3 weeks were allowed to design and build the table showcasing different wood working techniques. The table top is walnut veneered MDF.



The legs and crossmembers are made from solid walnut.

The criss-crossing magazine and book storage is made from paper string.

The table is put together using only the shaping of the wood and through the use of wood glue.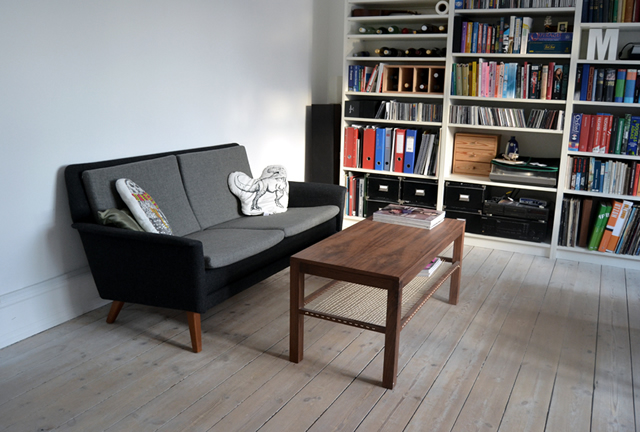 Prototype Coffee table
Photo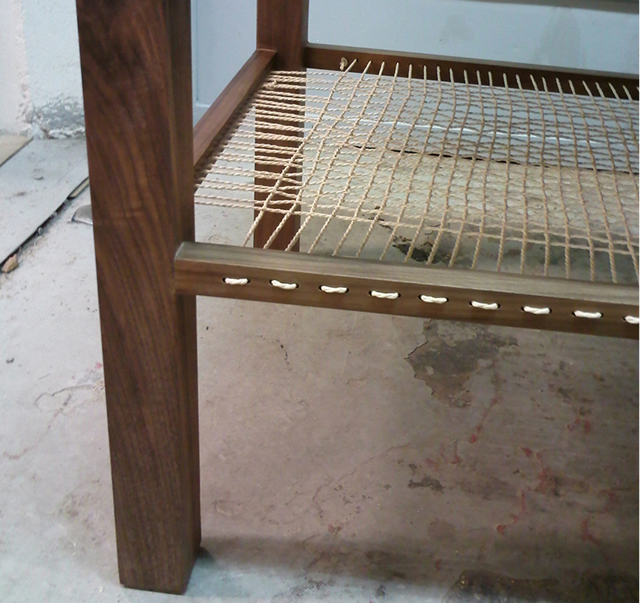 Detail of paperstring magazine holder
Photo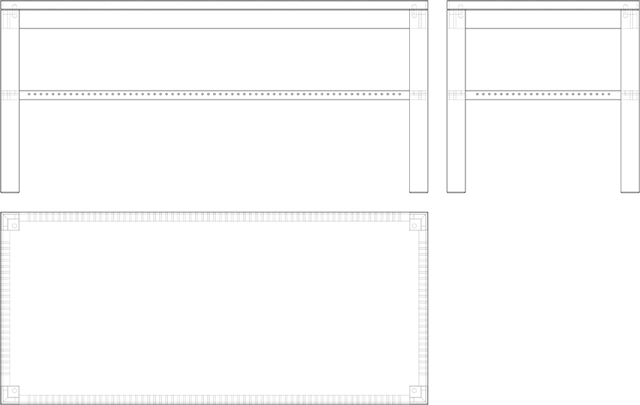 Furniture drawing
CAD drawing