House of music
The focus for my thesis project was to design a new type of chair for the public schools in Denmark.
The focus was to revive the classic way that education is intended and the way the students are meant to sit and absorb the knowledge from the teachers.
The intention is that the chair gives the students several different options and possibilities for sitting positions during classroom education. The chair offers with its simple design - two distinct sitting positions. The first position offers a more active seat - where the focus is on the students table and the work immediate in front of the students. And the other is a more passive position where the student is orientated out into the classroom. The chair is intended as a series in 5 different sizes to ensure that there are chairs that match the height of all students. The chair is stackable and is made from an 11mm birch plywood seat that is mounted to a steel tube frame.
The chair has been designed from 2 main ideas.

1.
Active seating positions The possibility of using the body active while seated - and being able to change the posture of the whole body with small movements in the body while balancing on the chair.
2.
Different seating positions for different types of education.
The lowest part of the seat is aimed at the students work at their desks. Where concentration is on the tasks immediately in front of them on; reading books, writing, assignments etc. Where there is a need for the head and eyes to be close to the work on the table.
.


The top part of the seat is higher and helps the body orientate out in the classroom and towards the teacher and the other students.
This is an open seating position for class discussions, watching movies etc. where the students are orientated and focused further outside the students own private sphere.
The chair also has some secondary functions:

1.
The chair is oriented to several directions in the classroom and in the broken up and less hierarchical classroom.
2.
The furniture offers new social opportunities in the space of the furniture. For instance the possibility of orienting in different directions for group work and the possibilities of sitting more than one person on the chair in social situations.
3.
Possibility for stacking and efficient transport and storage
Video
Introduction to the chair through animation video

Prototype
Photo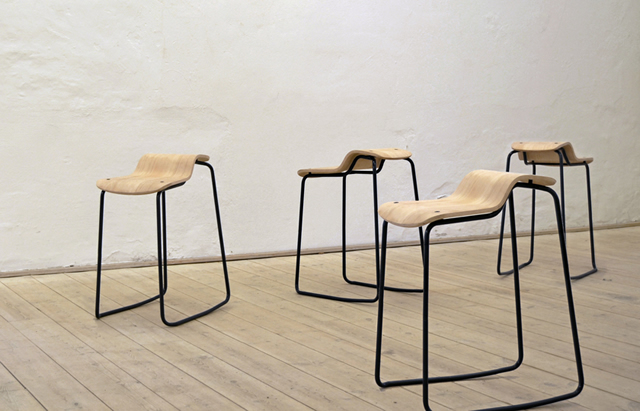 Prototype
Photo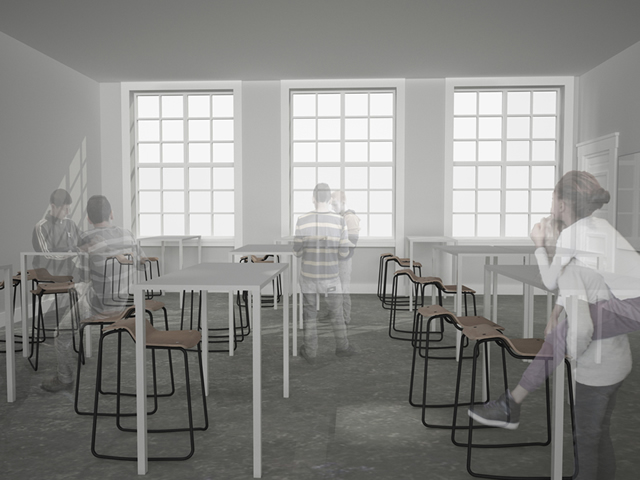 Classroom
Rendering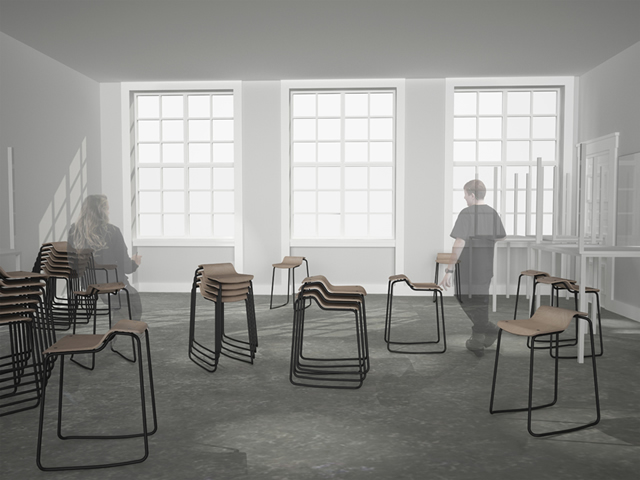 Classroom
Rendering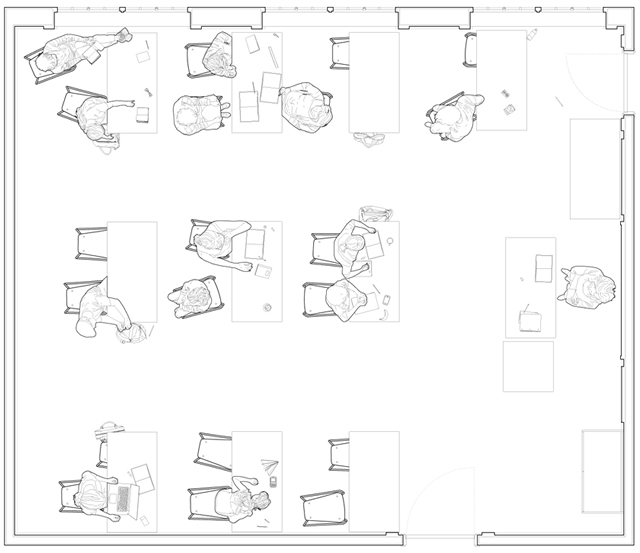 Classroom
Plan drawing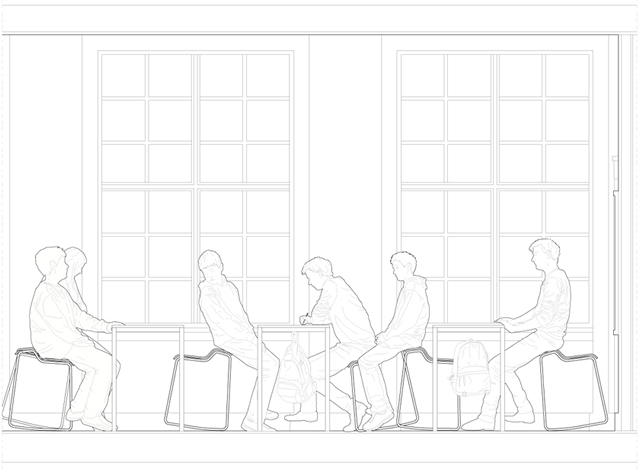 Classroom
Section drawing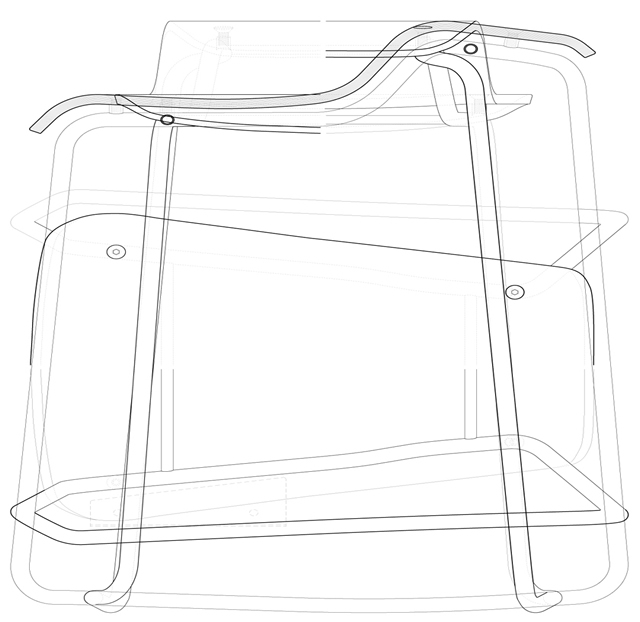 Furniture drawing
Elevation, plan, and section drawing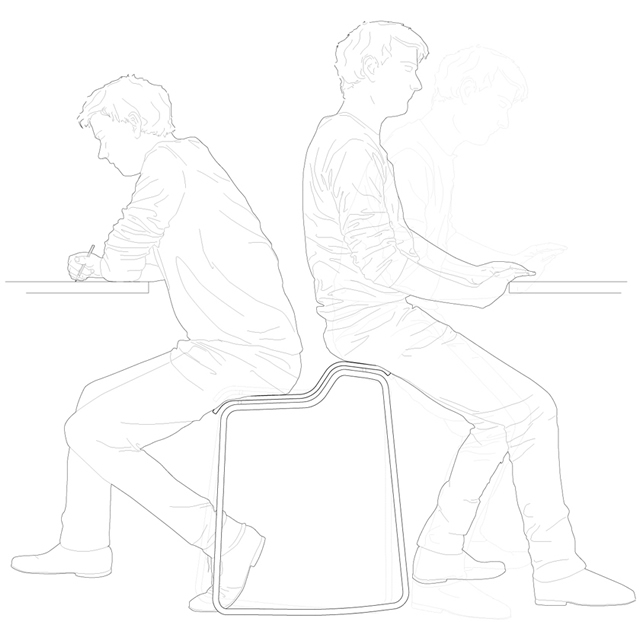 Seating positions
Elevation drawing